Visa payment card
The Visa payment card is a convenient and reliable way to always keep your money at hand.
You can order a card, select the colour of the card, and manage your accounts in the Paysera mobile app. If you use your card when you shop online, the app can also help you secure your card details by requesting order confirmation.
The Visa card can also be added to platforms such as Apple Pay or Google Pay.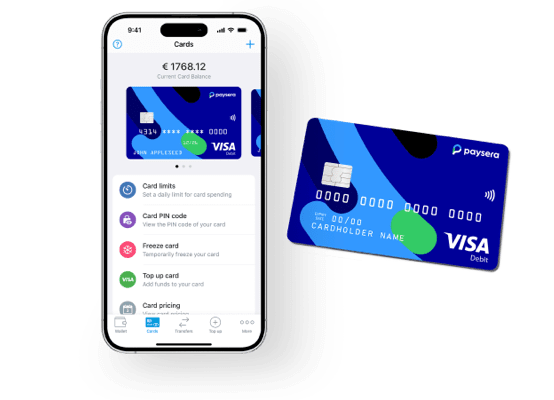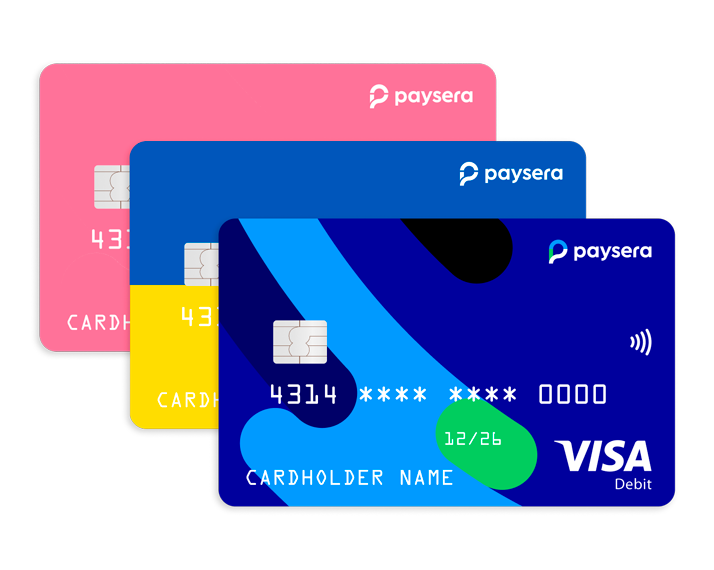 A bright personal Visa payment card for daily expenses. Choose a card in dark blue, pink, or show solidarity with the colours of the Ukrainian flag – find your card in your wallet in no time!
More about the Visa card
Informational videos and frequently asked questions about the Visa payment card.