Welcome to the Paysera payment system!
We are creating a modern world of payments, where payments are international, convenient, fast, and available to everyone, anywhere, anytime, and most importantly, at a fair price. Both private and business clients around the world are happy to use our services.
To be a reliable partner in providing fast, convenient, and affordable financial and related services.
To be an industry-leading super-app that provides financial and related services globally.
CEO of Paysera LT, Marijus Plančiūnas
Marijus is an IT and finance expert who founded, managed, and consulted various companies and organisations. His competencies were acknowledged by digital marketing agencies, online communities, and business representatives. Throughout his career, not only did Marijus help companies compete online, but he is also the co-founder of a payment platform. Marijus joined Paysera in 2021, where he started as Delivery Manager and, as of 2023, was appointed CEO of Paysera LT.
More information here:
Linkedin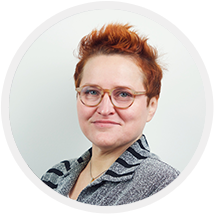 Deputy CEO, Žydrūnė Putelytė
Having started her career in the company Computer 2000, Žydrūnė later became director of the Fujitsu Siemens Computers agency in Lithuania, and, after getting a taste of computer sales, took on the position of director of the Apple agency in Lithuania and Latvia. Žydrūnė gained the knowledge required in the financial sector when managing Be Kredito, a rent to own company. Later, Žydrūnė's career took her to Paysera, where, in 2020, she became the Executive Director of the company.
More information at:
Linkedin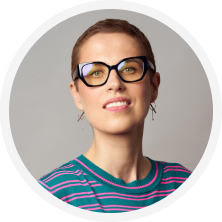 Deputy CEO, Justina Šidlauskienė
Justina is a marketing expert, renowned both academically and professionally for her expertise in the IT, adtech, and fintech sectors with an experience from companies, like Oxylabs, Companial (former 1ClickFactory), Adform, and Siauliu bankas among others. At Paysera, Justina has started her journey as Head of Marketing and PR, where she quickly made her mark. In 2023, Justina was appointed Deputy CEO.
More information here:
Linkedin
Shareholders of the Company
---
---
Paysera is a 100% Lithuanian capital company.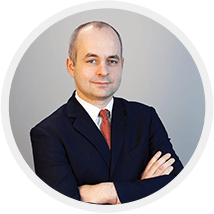 Member of the Board, Kostas Noreika
Kostas is a co-founder of Paysera and the main shareholder. He is an expert of the financial market, with over 20 years of business experience. Before establishing his own companies, Kostas has worked for such well-known companies in Lithuania as Gaumina, Delfi and Idamas. He is a true leader, who is keen to share his experience not only with his employees, but with the general public – he participates in conferences, is interested in innovations, which, if they are useful, he is ready to implement in the Paysera system. At the moment Kostas is slightly withdrawn from the daily life of the company and focuses on its international development – he often attends exhibitions and visits international partners.
More information at:
Linkedin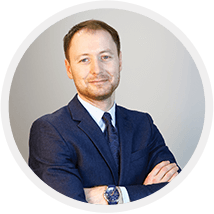 Chairman of the Board, Šarūnas Broga
Šarūnas – a co-founder of Paysera and the chairman of the board, who not only helps to solve important strategic company issues but also maintains communication with some of its strategic partners. Šarūnas' main activity is the representation of professional athletes in closing contracts relating to sports activities and commercials. These basketball players represent Lithuania in the highest of professional basketball leagues worldwide, such as the NBA, Euroleague, and ACB. Šarūnas provides his services to basketball players such as Jonas Valančiūnas, Artsiom Parakhouski, Assem Marei, Arnas Butkevičius, Eimantas Bendžius, Rokas Jokubaitis, Laurynas Birutis, Karolis Lukošiūnas, etc.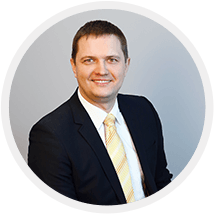 Member of the Board, Audrius Lučiūnas
Audrius – a co-founder of Paysera and a member of the board. Besides his work at the board, Audrius has established and successfully manages a number of businesses. One of the more popular ones is his business of retail and wholesale of contact lenses and their accessories in the Baltic States under the brand gerilesiai.lt., which has been successfully running for over 6 years, as well as the chain of optical stores ZYNKY, which is breaking market standards. Audrius is actively interested in marketing and sales automation techniques and has discovered successful models himself which he shares with the clients of his own marketing agency, Lean Marketing, and in various business conferences.
More information at:
Linkedin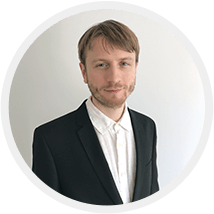 Shareholder, Rolandas Razma
Rolandas – a member of the board and a former employee of Paysera, who earned his shares during the first years of the company, when his contribution was especially valuable. At the moment Rolandas works as an iOS developer in the United Kingdom, for another company.
More information at:
Linkedin
2023


All electricity powering Paysera LT is generated exclusively by wind and solar plants.
2023


We offer cash pickup transfers at Ria and PrivatBank branches.
2023


We introduce new design payment cards.
2022


We introduce new Paysera and Paysera Tickets logos.
2021


Payment initiation service now available in Romania.
2021


We integrate payments for e-shops via Revolut and N26.
2021


The first Paysera Lockers arrive.
2021


The status of Paysera systems can be checked independently (Status Page).
2021


The Paysera app is available on Apple Watch.
2020


Our team of anti-money laundering professionals has doubled.
2020


We start trading gold via the Paysera app.
2020


We employ artificial intelligence solutions for client identification.
2020


We become an official payment provider at Shopify.
2020


The Paysera company in Kosovo is granted an e-money institution licence.
2019


The Paysera team welcomes its 200th employee.
2019


Payments via Google Pay and Samsung Pay are launched.
2019


We purchase an office building in Vilnius.
2019


Our partners in Romania launch their activity.
2019


Our licence
is supplemented with the right to provide the account information service (AIS).
2019


We open a client service centre in Estonia.
2018


We join the SEPA Instant payments system.
2018


Our licence is supplemented with the payment initiation service licence.
2018


The
Mobile App
is redesigned.
2017


We obtain the PCI DSS certificate.
2017


We launch a brand new project –
MainIBAN
.
2017


We release a redesigned contactless (NFC) Visa payment card.
2017


Paysera Tickets
receives the Trade Solution of the Year award at the Service of the Year 2017 contest.
2017


We launch the payment initiation service (
PIS
) for our clients.
2017


The 100th employee joins our team.
2016


Together with our partners, we start our activity in Bulgaria.
2016


Our company name changes to Paysera LT.
2016


We start providing IBAN accounts to clients.
2015


We launch the event ticketing system
Paysera Tickets
.
2015


We release the
Visa
payment card.
2014


An office opens in Kaunas with 3 employees.
2014


The project name changes from www.mokejimai.lt to www.paysera.lt.
2014


An office opens in Alytus with 5 employees.
2013


Our company is growing and already has 50 employees.
2013


We launch our activity in Latvia.
2012


We are granted an electronic money institution licence by
the Bank of Lithuania
.
2011


We receive the payment institution licence from
the Bank of Lithuania
.
2008


Our company name changes to EVP International.
2006


We launch our new payment processing project, www.mokejimai.lt.
2004


The company opens under the name "Elektroniniai verslo projektai", with its first 3 employees. It manages the project –
www.gsms.lt
.
Cooperation with educational institutions
---
---




Associations and organisations
---
---


We provide services in more than 200 countries. Over 300 hard-working and gifted employees work at Paysera companies. This is all for the 700 000 clients that we have.


Our income:
In 2021, our clients performed
more than 6 mln transfers
in 20+ different currencies.
The total amount of transfers exceeded
EUR 6.52 bn
.