Use Apple Pay with your Visa payment card
Enjoy all the benefits of your Visa card when using it with Apple Pay. It's the fast, easy, secure, and private way to pay, and it's always with you.
Add your Visa card to Apple Pay and start paying with your iPhone or Apple Watch immediately.
Use Apple Pay wherever you see one of these symbols: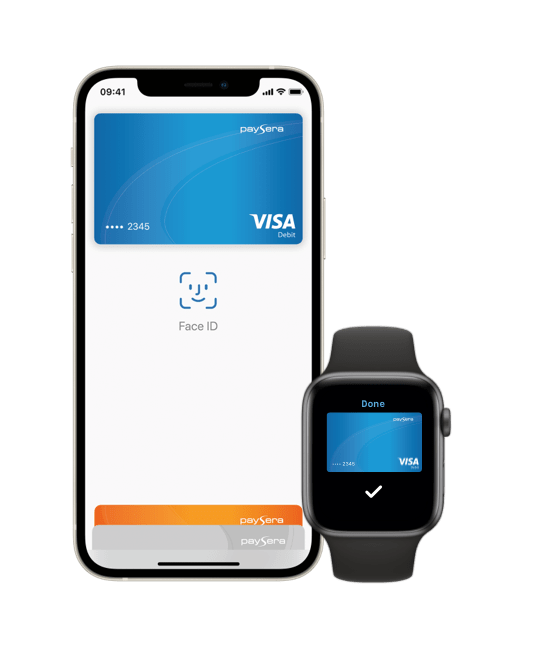 Fast, easy, and secure payments

It takes moments to set up your Visa card and even less to pay with it via Apple Pay.

Payments are authorised using Touch ID or Face ID biometric authentication – it's both contactless and effortless.

Your full card number is never stored on your device or on Apple servers, and it can't be shared with merchants.
How to add your Visa card to Apple Pay?
Adding your card to Apple Pay is simple. Here's how to get started.
Via Paysera app:
Open the app, go to Cards, and you will see the "Add to Wallet" button by the cards that are not yet connected to Apple Pay.
If you do not have the Paysera application on your iPhone, download it for free on the App Store.

Via Apple Wallet:
Frequently asked questions