Paysera Cashback
A convenient way to save money when shopping online
In many e-shops in Lithuania, you will save money every time you pay with your Paysera account, as part of the sum spent on purchases returns back to you.

Whether you're shopping for Christmas, the Black Friday sales, or just decided to treat yourself a little bit, online cashback is a simple and easy way to save even more! And all this and much more – for our Paysera clients, and you can become one free of charge.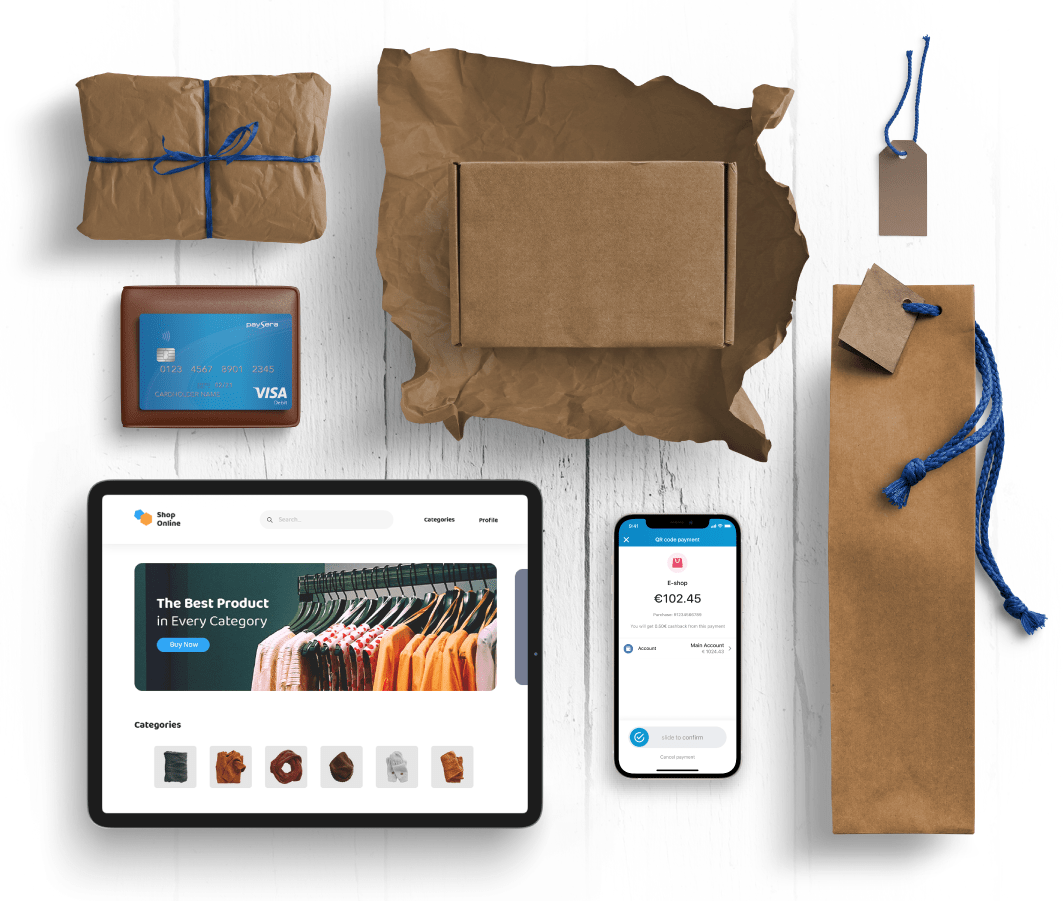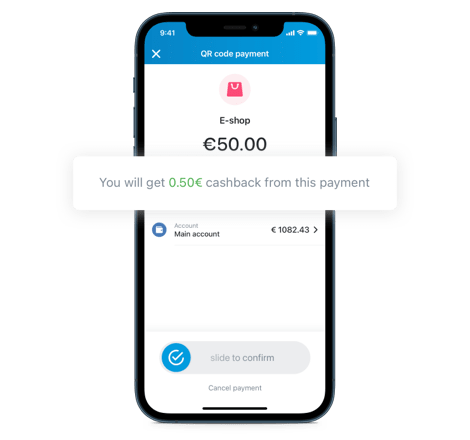 How to save money when shopping online?
It's very simple – just go to your favourite e-shop, select your items, choose the Paysera payment option, and confirm your purchases in the mobile application. If the shop accepts online payments via Paysera – you can pay by simply scanning the QR code in the Paysera mobile app. Before you pay the total amount, you will see whether you will get a cashback and how much that would be.
In which e-shops can you get a cashback?
With more than 13,000 e-shops using Paysera for the payment gateway, it won't take you long to find a shop where you can take advantage of this service and its benefits. The most popular shops can also be found in the Paysera mobile app (More > E-Shops).
Cashback
As soon as you pay for your items via Paysera, you will get up to 1% of the purchase amount back. The more payments you make, the more money you get back. The maximum cashback amount per purchase is 0,50 EUR.
You will immediately see the amount saved in your Paysera account. And while it may seem like just pennies, it's always nice to get some of your money back without any extra effort or strings attached. Especially if you're already buying something with a discount.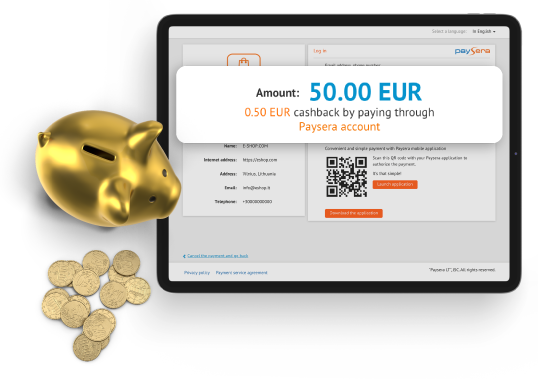 Do you have an e-shop?
If you have your own e-shop or simply sell your products online – you can now accept payments from your customers using Paysera Checkout. Your customers will be able to pay by card, e-banking, or any other popular payment method that you may offer them.
Shops such as Varlė, Membershop, iDeal, Shop by Viktorija Siegel, and 13,000 other online merchants are already using Paysera Checkout to accept payments online.