Career
The strength of Paysera is its solid and ambitious team, seeking to grow and evolve together. Our goal is to create a world where electronic payments have no boundaries, are simple, fast, and accessible to everyone, everywhere, and anytime. We are looking for hard-working and responsible people who aim to constantly improve. Are you one of them? Join us!
More about the company
Where would you like to work?
---
---
Paysera has offices in three Lithuanian cities. The nature of the work differs by office, but in each of them, we are trying to maintain the best possible working environment by giving each employee the opportunity to work not only a pleasant but also an interesting job where they can improve and grow professionally. Whatever city you choose, you can be sure that you will find professional and friendly staff, a comfortable workplace, healthy snacks, monthly entertainment events, company traditions, such as kayaking and skiing trips, workations, and much more.
Choose the city you would like to start your Paysera career in and discover the right position for yourself. We look forward to welcoming you!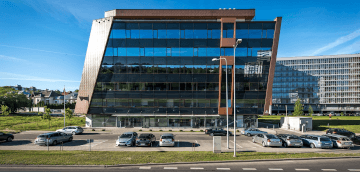 Vilnius
Our head office is based in the capital city, Vilnius. People from various spheres of activity work here: IT, AML, Client Support, Marketing, Law, HR, etc. Life is never dull at this office, as you are always surrounded by inspirational co-workers and caught up in a maelstrom of events. The office is located at Pilaitės Ave 16, a place you can easily get to from anywhere in the city with the company's eco-friendly electric vehicles and scooters.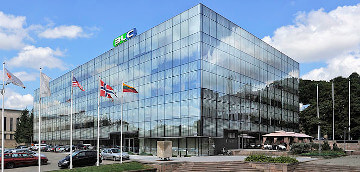 Kaunas
We have two departments based in the country's second-largest city, Kaunas: the entire Sales Department and part of the IT team. Every new team member is welcomed with great joy. A smaller team means you'll quickly get to know everyone you work with and feel part of the team. One of the advantages of the Kaunas office is that it is located in the very centre of the city, directly facing the Unity Square. Just imagine, one minute you're at work, the next you're strolling through the beautiful Old Town of Kaunas.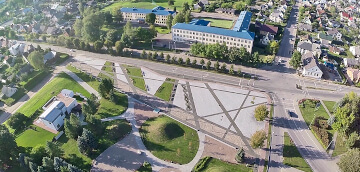 Alytus
The smallest, but certainly the cosiest Paysera office. Probably it is not for nothing that those who work here call the office home, and their colleagues – friends. The office, which is located close to the city centre, employs client service staff. This is where hundreds of calls, letters, and messages addressed to Paysera are answered every day. Although only one department is based in Alytus, there is no room for monotony here – each employee will tell you they have learnt a lot so far and are still improving on a daily basis.
---
---
By submitting your CV you agree for the submitted data to be used when offering you other positions at the company. Your CV and data will be processed for one year from the day of reception.
Being a socially responsible company, Paysera not only cares about the environment, but also contributes to various social projects.