Business
7 ways to reduce the shopping cart abandonment rate in your e-shop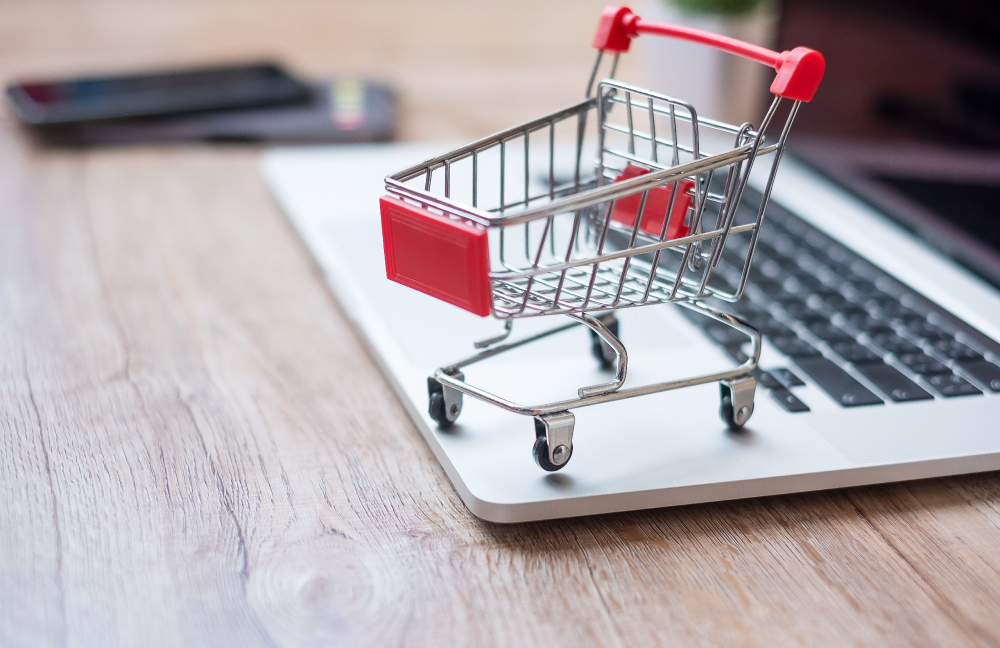 One of the most important indicators of successful performance for any online merchant is a low shopping cart abandonment rate. Lack of suitable payment options or inconvenient delivery methods are one of the main reasons why customers change their minds at the last minute and abandon their carts. The good news is that these are the areas that can be easily managed and improved by merchants themselves. In this blog post, we'll explore a few practical ways to reduce the online shopping cart abandonment rate.
Average shopping cart abandonment rate
On average, 2 out of every 3 customers do not complete their purchase after adding items to the shopping cart. Many merchants give it all to fight this figure that is far from being 'normal'. However, the average abandonment rate of 70% is pretty usual for most online shops.
Shopping cart abandonment rates when shopping on mobile devices are even higher and can even reach 85%.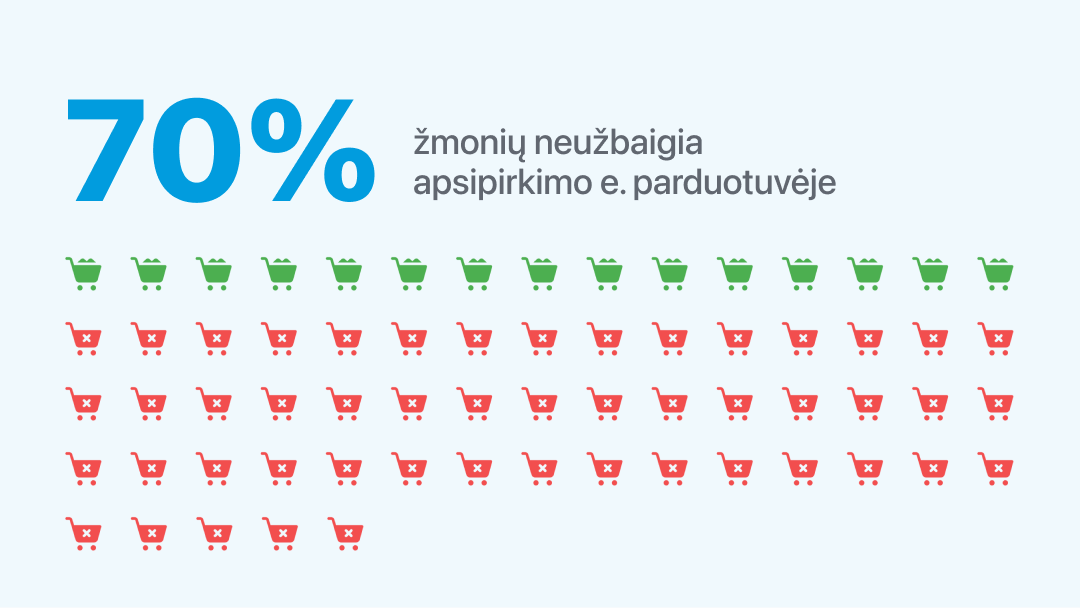 Reasons for shopping cart abandonment and feasible solutions
There are many different reasons why shopping carts are abandoned and these reasons may vary depending on the types of shops and products, customers, country, website design, etc. So let's take a look at what causes it and what some possible solutions are that even experts could not argue against.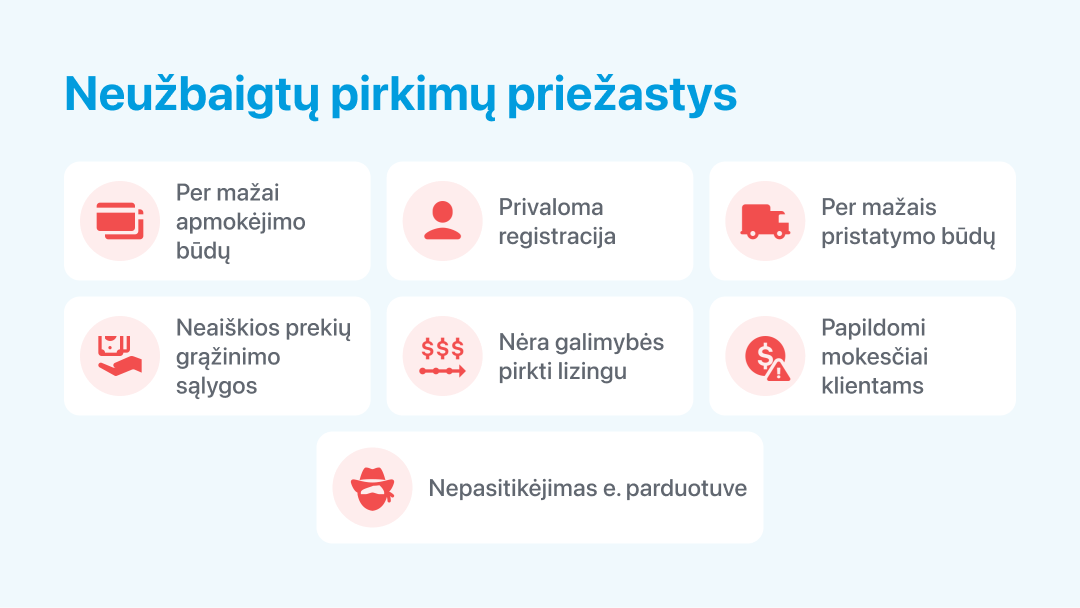 1. Payment options
One of the most common and unfortunate reasons why shopping carts are abandoned is that merchants do not offer customers their preferred payment methods.
When the price seems reasonable and the shop seems reliable but the merchant offers only a few payment methods and not even the one their customer prefers – it should be very alarming.
To solve this particular problem, many online merchants in Lithuania use the payment gateway service Paysera Checkout , an online payment processing tool, enabling e-shops to accept payments from all banks in Lithuania and dozens of banks abroad. Paysera Checkout also offers installment payments, payment by card, cash, and even SMS, etc.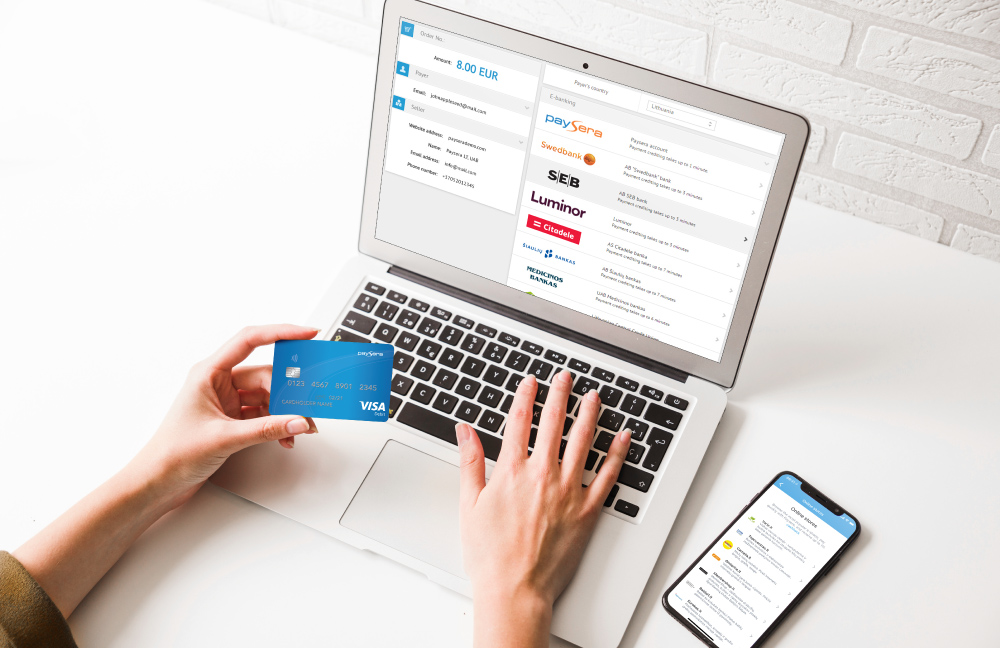 2. Buyer registration
Another common reason to look for an alternative page for shopping could be mandatory buyer registration. Asking your customer, who may be in a rush, to create an account might make the next purchase faster but the chances are, they won't be back if they have to fill in all required information, verify their contact details, etc.
Try to make the checkout process as easy and straightforward as possible. For example, use Facebook or Google logins so customers can register quicker. Or maybe ask for only their main details and complete the onboarding after they finish their purchase?
3. Lack of delivery options
You finished browsing and added items to your cart only to realise that there is only one delivery company available and that their parcel pickup points are way too far away from your home. Should you just pick the item up yourself? But the shop closes early... Do you even need this purchase?
Every doubtful customer makes the purchase less possible, therefore, why risk it? There are many delivery companies available so limiting your customer to only a few is inconvenient and perhaps even disrespectful.
A delivery service
in Lithuania (soon also the rest of the Baltics) enables even the smallest online shops to offer a wide range of delivery types to their customers. The service, created by Paysera, offers customers to integrate
one plugin
into their e-shop and all the most popular delivery methods will be visible to all of its customers.

4. Return policy
An insufficient, difficult to find, ambiguous, or too strict return policy can cause customers to reconsider their purchase. Be open and honest, offer an easy and flexible return policy, and you will notice that customers who tend to try the products first are more likely to keep them afterwards.
Maybe you could turn a flexible return policy into an advantage, just like Diesel did in their innovative advertising campaign, where they encouraged their customers to actually enjoy the products before returning them.
5. If the prices are too high, how about spreading the cost into several installments?
High prices are also one of the reasons why customers may change their minds just before closing the deal. Even though merchants often have little impact on product pricing, they can always offer some alternatives like spreading the cost into several installments.
The option to spread the cost is very common in e-shops that use Paysera for online payment processing. It is particularly popular in shops that sell expensive products, such as home appliances, electronics, etc.
Extra fees for clients
Everyone can relate to a situation where you've added something that costs 9 EUR to the cart and after filling in all the required information the price increased to 10 EUR due to something that's called administrative fees. Extra fees are especially common in online ticketing websites.
Therefore, more and more event organisers are using event ticketing systems, such as Paysera Tickets where customers do not pay any extra administration fees.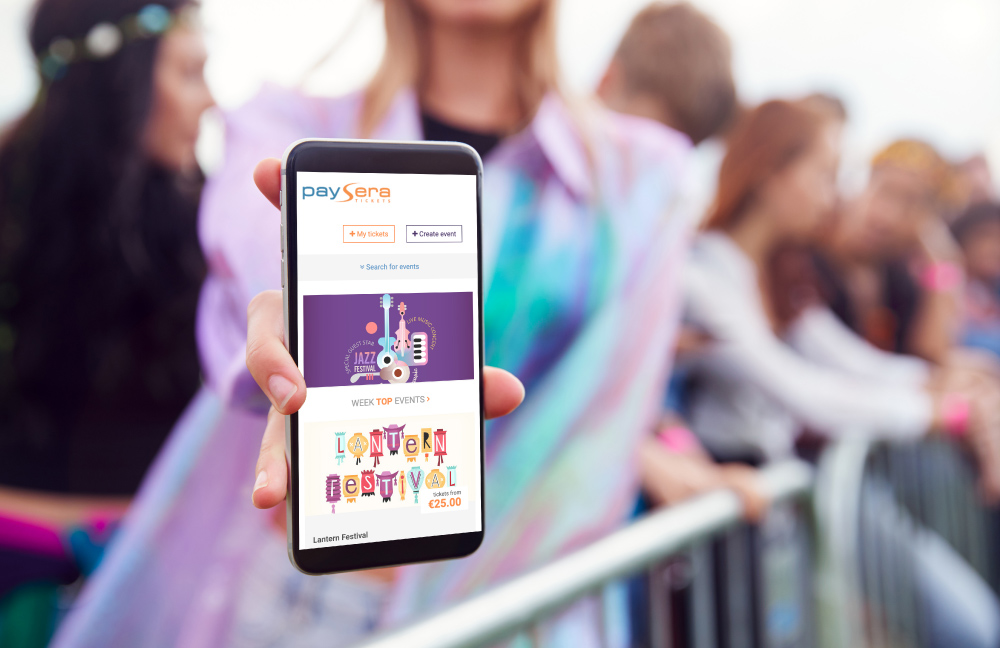 7. Unreliable payment method or suspicious e-shop
An unfamiliar name, difficult to navigate website, payment security concerns, lack of contact details, and no security trust badges. These elements will make your customers suspicious and unlikely to trust your shop and complete the order, especially if they aren't so familiar with online shopping in general.
This is another reason why so many e-shops in Lithuania and the Baltics choose Paysera. Thousands of online merchants use this payment gateway, therefore, the payment window is familiar to most of the online shoppers, putting even the most suspicious customers at ease.
To make your online shop look reliable do not forget to add contact information, frequently asked questions, a return policy, and the company's description. Make sure everything is easily accessible, clear, and without mistakes.
Do you have or plan on starting an online shop and are looking for a payment processing and delivery service partner?