Paysera Franchise
The current payments landscape has created an unprecedented growth in the electronic payments market.
Number of online payments transactions rapidly grows every year.
Paysera offers you the possibility to profit from this expanding e-payment market by joining Paysera franchise network and launching your own payment business.
Paysera is an international money transfers, currency exchange and e-payment processing business successfully operating since 2004. We bring technology and payments together by creating simple, fast, price-friendly payment solutions for all clients, anywhere and at any time.
By providing convenient payment services at acceptable prices via new technologies, we seek to build a world where electronic payments have no boundaries, are simple, fast and reliable.
Currently Paysera has a core team of over 100 employees. We cooperate with more than 50 banks within the European Union and serve hundreds of thousands of clients worldwide. In 2012, Paysera obtained an unlimited European electronic money license and continued developing business internationally. In 2016 headquarters were established in the United Kingdom and franchise development has started. Currently we are seeking for international partners to join our rapidly growing network of franchisees.
What do you need to know to become Paysera franchisee?
---
---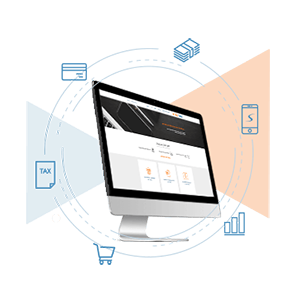 By acquiring Paysera franchise, you will receive all necessary ingredients for starting and running a successful and internationally integrated payments business in your country or region.
By becoming a franchisee, you will instantly get access to cross-border online transfers, payment-processing platform and necessary business systems. We will provide you with system integration and services adaptation, access to multinational infrastructure of banks and other partners, necessary training and support as well as marketing and sales materials.
We will continuously support you by delivering software updates and improvements, helping to launch new services and products, providing IT and marketing support. You will get access to comprehensive business management systems, constantly improved and updated "know-how" as well as ad-hoc support in business, marketing and finance management issues.
Investment
The equity capital required - 350 000 euros.
The estimated franchisee's investment is from 150 000 euros.
What are the requirements for franchisees?
---
---
Although we provide our franchisees with a comprehensive support, it is important that the candidates would meet certain requirements and pre-conditions to be able to achieve success in e-payment business.
Ideal Paysera franchisee must have:
Experience in managing a successful business;
A trustworthy and crystal-clear background (reputation);
Investment capacities;
Willingness to enrich the local payment market with innovative and cost-friendly solutions.
It is preferable for ideal Paysera franchisee to have:
Experience in banking or finance sector;
Good network in local business community.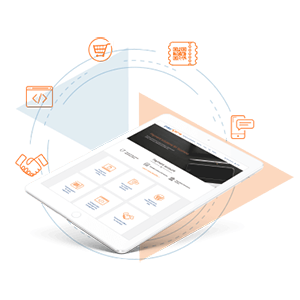 Services and products currently available at Paysera
---
---
IBAN accounts (for SEPA transfers only)
Free or low-cost domestic transfers
Free internal transfers
Low-cost international money transfers
Currency conversion
Payment gateway
SMS payments
Ticketing system
Mass pay-outs/pay-ins (bank payments via API)
Mobile wallet
Paysera VISA payment card
Loans via partners
Centralized payments for utilities
Payments via QR codes
Remote orders via QR codes
Payment Terminals
Services and products under development
---
---
Direct billing
Mobile Point of Sale (mPOS)
International (non SEPA) IBAN accounts
Client loans, credit line, leasing and factoring
Cash-back system