Paysera HQ
Paysera Introduces a Cold Beet Soup-Coloured Payment Card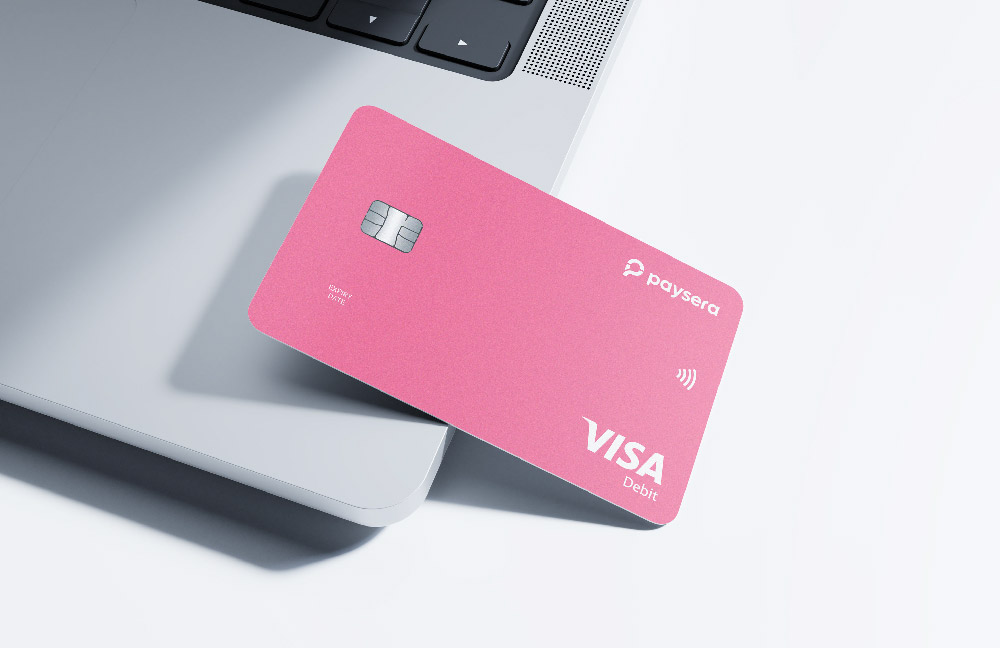 Fintech company Paysera has presented a light pink, or more precisely, a Lithuanian cold beet soup-coloured Visa payment card. This is the third card design since last spring when the company introduced its new logo and visual identity.
"The card's colour is not coincidental; it resembles the coldest treasure of our home market, Lithuania, which is cold beet soup. We believe that this limited edition card will find its enthusiasts. As we distribute Visa cards in the European Economic Area, by incorporating Lithuanian cold beet soup into our communication line when presenting the card to foreign audiences, we aim to introduce European clients to the heritage of Lithuanian cuisine," says Justina Vaitkevičiūtė, Head of Marketing and PR.
This is the third payment card released by the fintech company after unveiling a new logo and visual identity in March last year.
Last year, Paysera released a card in the colours of the Ukrainian flag as a show of support for Ukraine. The company's payment cards have a total of about 300,000. clients.
Paysera distributes Visa payment cards, issued by Solaris (formerly known as Contis).
The company's main business in the Baltic states is payment processing for e-commerce, while outside the Baltic countries — transfers, currency conversion in the app, and online banking.